--ONE--
The bottoms of our trees are somewhat scarce, considering we have a toddler. I only put a few near the bottom, and even those are ones that are either not breakable or ones I don't have an emotional attachment to. I have to say, Scarlett has been pretty good about the ornaments. She generally doesn't try to touch them or pull on them.
Except for these three:
This is a felt stuffed Santa that Scarlett is totally obsessed with. She calls him "Ee-ha."
This is one of my childhood ornaments and hangs next to Ee-ha. She points at it and says "cookie, cookie" over and over again.
And this is a sparkly hot pink ball ornament on the candy tree. It is surrounded by brightly colored fake candies, yet this one is her favorite. She insists on grabbing it and throwing it as much as possible. It was off the tree for a day, and when I put it back up, she immediately saw it and ran straight for it.
--TWO--
My sisters introduced me to Chick-Fil-A mayonnaise. Oh.my.word. it is so good. It's the best mayo I've ever had.
--THREE--
Have you had Ben & Jerry's Chocolate Peppermint Crunch? Keeping this in my freezer is so dangerous.
--FOUR--
If you're looking to buy me a Christmas present, I recently discovered these hilarious embroidery hoops and I want them all. There are music lyrics, Liz Lemon quotes, Sheldon Cooper quotes, Clueless quotes, even Don't Tell Mom the Babysitter's Dead quotes! So awesome!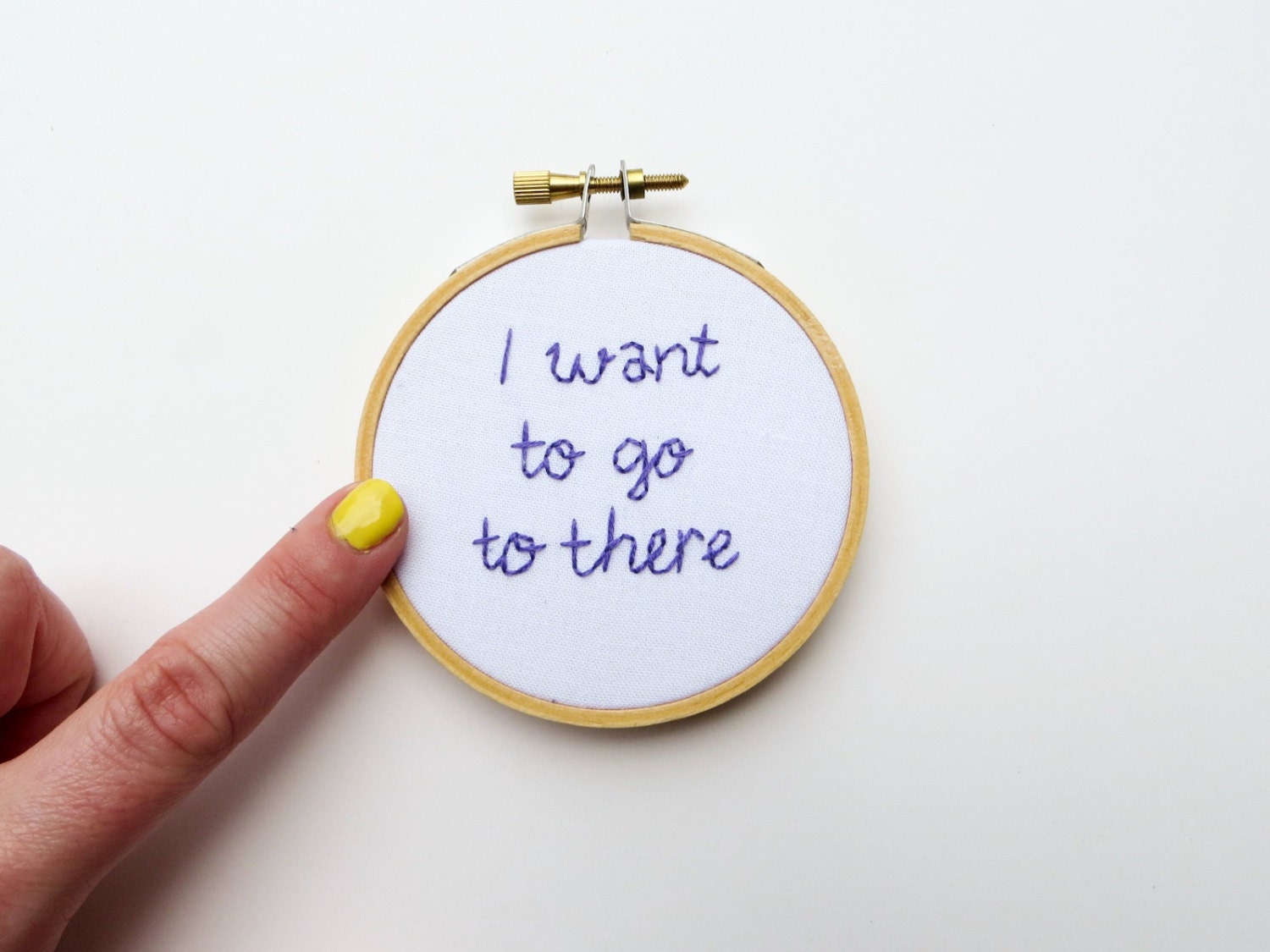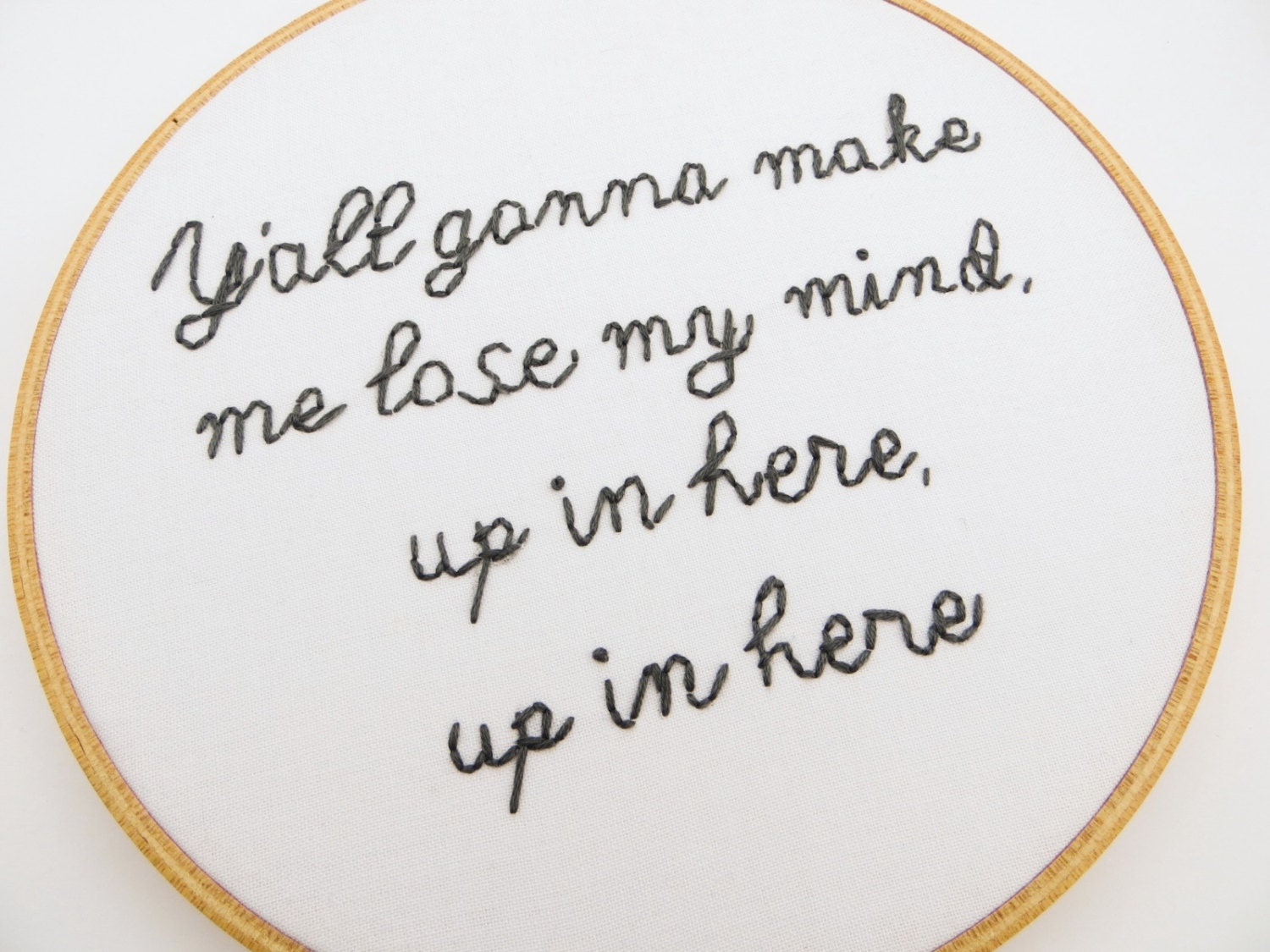 --FIVE--
The Air Force announced yesterday that it would go through a reduction in force process in 2014. Basically, a bunch of people will be losing their jobs next year, both voluntarily and involuntarily.
This means the next several months are going to be full of a lot of uncertainty for most of us in the Air Force. Thanks Congress. Merry Christmas to you too.