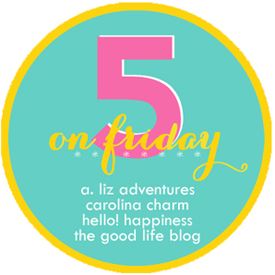 --ONE--
Remember Halloween when we were kids? Maybe you had a party at school to dress up for, but really Halloween night was the big event.
Halloween afternoon and 50 cent corn dogs at Sonic
Not anymore. The festivities started almost two weeks before Halloween at a friend's Halloween party. The week of Halloween was out of control. We went to two trunk or treats, the fall festival at MDO, had some friends over for pumpkin carving, went to the squadron adult Halloween party, and don't forget Halloween night itself. That doesn't count the squadron's kids Halloween party or the two Halloween-themed play groups we missed that week. I was so exhausted by Halloween night I couldn't even muster the energy to get into costume. I trick or treated in my sweats and a tshirt.
Nifty Fifties Fall Festival at MDO
Ward Trunk or Treat
Todd had to fly on Halloween night so I took Scarlett to two houses and then called it quits. She had just figured out that it was candy they were dropping into her bucket so she insisted on sitting in the middle of the road and eating it right there. She refused to walk to the next house and I was not in the mood for a fight, so we went home to watch Monsters, Inc. and pass out candy. It was actually pretty fun.
Off to trick or treat!
Adult squadron party
--TWO--
Scarlett hated her bows for the longest time. She could never leave them on for longer than 2 minutes. So imagine my surprise last week when she started asking for bows after she got dressed in the morning.
She not only asks for her bows, but she insists on picking them out.
And sometimes she needs more than one bow. Such a diva.
--THREE--
Last week we got Chinese food and this was Scarlett's fortune. I think it's a pretty good life lesson.
Be bold, brave and forthright and the bold, the brave and forthright will gather round you.
Perhaps proper punctuation was lost in the translation.
--FOUR--
I love these. A lot. I could eat the giant Costco bag in one sitting. There was safety in the fact that I couldn't get them anywhere in Altus. Then I happened upon them one day in the commissary.
The temptation is just too much.
--FIVE--
I am in desperate need of a new camera, preferably point and shoot. My camera broke so I'm taking all my pictures on my phone. I've been reading reviews but let's be honest, I have no idea what any of the mumbo jumbo means. If you have a suggestion for a good point and shoot that takes decent movies and has wi-fi capability, let me know!