It's my birthday month! As my birthday is in 9 days, the 5 things I've been thinking about the most are the top 5 things on my wish list. Here are they (in case you're interested).
--ONE--
Have you seen the Happy Everything plates from
Coton Colors
? Now they have cookie jars. They are functional -- as they hold cookies -- as well as fashionable as they display cute holiday attachments year round. I am loving the big black and white polka dot jar...
--TWO--
Obviously I need some cute attachments to display on my cute cookie jar, such as this...
--THREE--
Did you know I have a Silhouette Cameo? Did you know I am OBSESSED with my Silhouette Cameo? Sometimes I take it with me on vacay so I don't lose a minute of important crafting time. Unfortunately, I don't have a great way to conveniently transport my beloved, so I am in desperate need of this:


--FOUR--
I have been carrying the same Vera Bradley tote (as my "diaper bag") since June 23, 2012 (the day we brought Scarlett home from the hospital). The fact that I've been carrying the same bag for almost 15 months is SHOCKING. Nobody is more stunned by this than my husband. Maybe you haven't seen my stockpile of bags that I have on rotation. I love a tote, always have, even if I have nothing to carry in it, but somehow my other totes aren't QUITE big enough for the menagerie of toys and snacks that must be with me at all times. I think after 15 months of commitment that I deserve something a little different.
If I could have any bag I ever wanted, it would be a beautiful Coach tote in red or yellow. Something like this: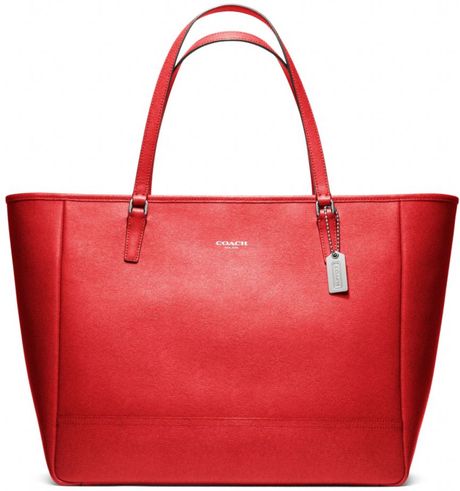 However, something is happening to me because I would also die for this: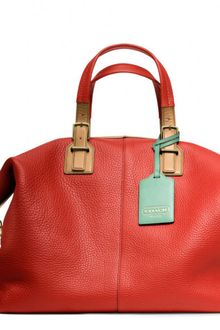 But at $798 it's never going to happen.
So back in the real world, I would be happy with this Fossil Sydney Shopper in yellow:
--FIVE--
TECHNICALLY, I told Todd he never had to buy me another present ever again because he gave me a day all to myself on Labor Day. He took Scarlett to his brother's house all day on Labor Day and I was alone in my house left to do whatever I wanted. I cleaned and organized all on my own time and in my own manner, without my munchkin destroying everything behind me. It was magical.
Of course, this is my dream list. In my dream world, should he ever feel inclined to give me a day all to myself ever again, he could also send me off with gift cards to Dillard's, Target, or the
Enchanted Door
(my fave cute little store here in Altus).
Happy birthday to me!